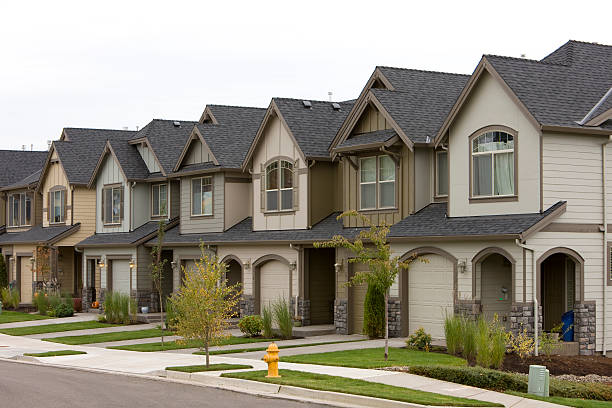 Condo Insurance
Pick up where your master HOA policy leaves off with condo insurance
While your condo's structure is covered by your HOA association, a personal policy covers your possessions and those pesky HOA assessments
If you live in a condo, you may be aware that your home is covered under your condo association's HOA policy (a master policy). But did you know this policy likely only covers your condo's building and common areas; nothing inside your unit?
If there were an incident such as a fire, storm, or theft, your possessions would not be covered unless you have a separate condo insurance policy.
With the right coverages and limits, condo insurance pays for the repair or replacement of the possessions in your condo from unforeseen incidents such as fires, storms, thefts, a tree falls, and lawsuits.
To learn more about our homeowner's insurance, Contact Us to speak directly to one of our agents, or submit our simple Request for Quote form and we'll respond to your request within 24 business hours.
What does condo insurance cover?
While you may assume an individual condo insurance policy covers everything within your home, this may not be the case condo insurance has limitations, exclusions, and optional coverages you'll want to know about.
Your personal property
Appliances
Furniture
Interior walls
Wiring and plumbing
Carpets
Light fixtures
Countertops
Loss of use (temporary housing if displaced)
Medical payments to those injured on your property
Personal liability (if someone sues you from being injured on your property)
Personal injury (libel, slander, or defamation lawsuits)
Loss assessment (your portion of common area damage)
Storm damage
Water backup
Theft
Fire damage
What is not typically covered?

Floods (hint: you may need flood insurance)

Earthquakes (optional)

High-risk dog breeds

Wear and tear

Damage from lack of maintenance

Intentional bodily injury or property damage

Any damages beyond your coverage limits (hint: you might need umbrella insurance)

Anything covered under your HOA master policy
Got condo insurance questions? We've got answers.
We know there's a lot at stake when it comes to protecting your condo. You probably have loads of questions, so let's get you started on the basics.
Do I need condo insurance? What if I have a policy through my HOA?
Every condo association has their own master insurance policy (included in your HOA fees), which covers damage to the condo's building, common areas, and outdoor features.
In many cases, your mortgage lender or condo association will require you to purchase an individual policy. It is not always required, but is always recommended for property and liability protection.
Without it, you could lose a significant amount of your possessions through theft or a disaster.
How much condo insurance do I need?
For the most part, if you want full coverage, you should make sure your policy covers the cost of all your possessions.
To figure this number out, you don't need an exact calculation. Just roughly estimate the value of your possessions, overestimating to ensure full coverage.
For items with any limitations, such as jewelry, you will need to purchase extra coverage to cover the value of all your items.
However, that isn't the only thing to keep in mind.
How much coverage is actually really dependent upon what is covered by the association and what the association deductible is. Some condo associations cover walls-in, some don't, meaning you may need some building coverage. And the deductible on the master will help decide how much loss assessment is needed.
Fortunately, your agent can dive deep with you to make sure you get the right amount.
How much does condo insurance cost?
Condo insurance costs can vary depending on building factors (such as age, materials, etc.) as well as the coverage amount you decide to purchase based on the value of the possessions you own.
Somebody with valuable jewelry, art, etc. will pay much more for condo insurance than someone with minimal valuable possessions.
Some insurance companies also offer a discount if the master insurance policy and the unit owner policy are both with the same insurance company.
Expect to pay roughly $200 to $1,000 per year ($16 to $83 per month) for an individual condo insurance policy, but reach out to your insurance agent for a more specific estimate.
What happens if I need to file a claim?
If you've had an incident requiring a condo insurance claim, don't panic. Your insurance agent can help you navigate through it easily.
Once you've made sure you and your family are safe, you'll want to gather information about the claim including what happened, when it happened, what was damaged, if anybody else was involved, and photos of the damage. 
Once you've collected that information, inform your insurance agent who will report it to your insurance company and get an adjuster assigned to review your claim information and make a determination.
Got condo insurance questions? We've got answers.
We know there's a lot at stake when it comes to protecting your condo. You probably have loads of questions, so let's get you started on the basics.
.
How condo insurance gives you a strong foundation 
Condo insurance is one of those things we wish we didn't have to buy, and definitely hope we don't need to use. But if something were to happen to your home, you want to be covered. 
Reimbursement from disasters
Your furniture, electronics, clothes, prized possessions, and all the essential parts to your home are covered from damage or theft. You can even schedule important items to make sure they are completely covered and not subjected to limits.
No over/under paying
Your "stuff" isn't the same as everybody else's. Your coverage should protect all the things you love and none of things you don't
Protection against unexpected lawsuits
You can't always control what happens on your property, so you certainly don't want to be responsible for it. Condo insurance covers injuries to others, and even claims of libel, slander, or defamation.
Guaranteed housing
If something does happen to your apartment, you never have to worry about being out on the street. Condo insurance will set you up with temporary housing while yours is being repaired.
No paying for what you aren't responsible for
When your condo association conducts a loss assessment as a result of a claim, your insurance pays so you don't have to.
Our Office
622 Mary Street
Suite 300
Warminster, PA 18974
Office Hours
Mon-Fri: 9am - 5pm
Sat-Sun: Closed