HOMEOWNERS INSURANCE
Keep your house home sweet home through unexpected disasters with homeowners insurance
Whether you live in a modest ranch or multi-million dollar estate, the right home insurance protects your home, belongings and well-being
Whether you own, rent  from or rent to others, live in a big or small home, condominium, townhouse, seasonal home, modular home, mobile home, or apartment, Vesta Insurance, Inc. has an insurance policy specifically designed for your particular situation.
Homeowners discounts could include: companion discounts, new home discounts, and protective device discounts. These are in addition to an already competitive priced policy.
Popular Optional Endorsement Include:
Scheduled personal property (jewelry, furs, fine arts, coins, and collectibles)
Sewer/drain backup and sump pump overflow
ID theft
Enhanced dwelling coverage limit
Replacement cost on personal property
Law/ordinance protection
Also available:
Personal Umbrella Liability – provides an additional 1 to 5 million of liability protection over and above your personal auto, home, boat, motorcycle, and RV policies.
Flood Insurance – This is not automatically included in your Homeowner's insurance policy. This coverage is written through the National Flood Insurance Program. It will protect your home and belongings against direct loss caused by flooding.
Earthquake – Coverage in the event an earthquake causes loss or damage to your home and/or personal belongings.
Dwelling Fire – Dwelling Fire Insurance protects a home against the perils specifically named in the policy. Many common causes of damage, such as fire, hail, and lightning, are usually listed as covered "named peril" in a Dwelling Fire Policy. If something other than the named peril causes damage to the home, the policy does not cover the loss. It is important to know that Dwelling Fire Insurance is not broad form coverage, as a HO3 Homeowner Policy. The HO3 is all risk coverage unless specific exclusions are listed
Umbrella – Umbrella insurance actually "sits" on top of your auto, homeowners or renters, and other policies with liability coverage. Say you have a per-person liability limit of $250,000 on your auto policy. Say also that you cause an accident in which a driver or passenger in the other car is ultimately awarded $450,000 for their injuries and loss of income. Your auto policy will pay the first $250,000, and your umbrella will kick in the remaining $200,000.
To learn more about our homeowners insurance, Contact Us to speak directly to one of our agents, or submit our simple Request for Quote form and we'll respond to your request within 24 business hours.
        What does homeowners insurance cover (and not cover)?
              While you may assume homeowners insurance covers everything under your roof and more, this may not be the case.  Home insurance
              has limitations, exclusions, and optional coverages you'll want to know about before making yourself at home with a policy.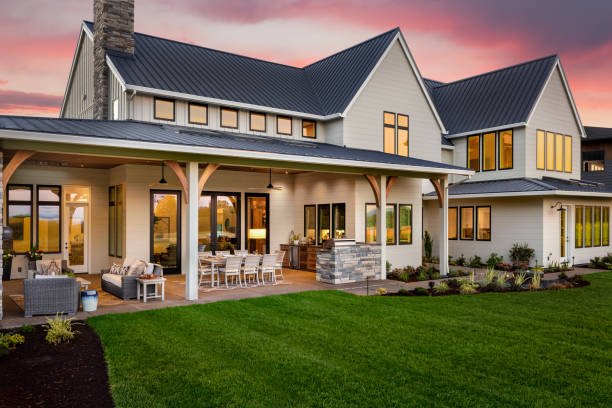 What is typically covered?
Repair or reconstruction of your home
Personal property
Loss of use (temporary housing if displaced)
Medical payments to those injured on your property
Personal liability (if someone sues you from being injured on your property
Personal injury (libel, slander, or defamation lawsuits)
Storm damage
Water backup
Theft
Fire damage
What is not typically covered?

Floods (hint: you may need flood insurance)

Earthquakes (optional)

High-risk dog breeds

Wear and tear

Damage from lack of maintenance

Intentional bodily injury or property damage

Any damages beyond your coverage limits (hint: you might need umbrella insurance)
Got home insurance questions? We've got answers.
We know there's a lot at stake when it comes to protecting your home. You probably have loads of questions, so let's get you started on the basics.
What happens if I need to file a claim?
If you've had an incident requiring a home insurance claim, don't panic. Your insurance agent can help you navigate through it easily.
Once you've made sure you and your family are safe, you'll want to gather information about the claim including what happened, when it happened, what was damaged, if anybody else was involved, and photos of the damage. 
Once you've collected that information, inform your insurance agent who will report it to your insurance company and get an adjuster assigned to review your claim information and make a determination.
Do I need homeowners insurance?
In Pennsylvania, homeowners insurance is required if you finance your home (and let's be real, most of us do). But even if your home is paid off, you will more than likely still want the coverage. If you spend many years in your house, chances are you will have a claim once or twice, and even a simple claim can cost several thousands of dollars.
Without the coverage, you would be risking a huge financial setback — potentially even the total loss of your home and all possessions. It's not worth the risk to go without.
How much home insurance do I need?
This isn't an easy question to answer, and that's because … it depends!
The amount of homeowners insurance your property needs is unique to your home's location, size, construction, materials, possessions, risks, and more.
Reach out to one of our client success managers to get a more accurate assessment based on your specific conditions.
How much does homeowners insurance cost?
This question is not easy for us to answer. We aren't hiding anything (we promise!) — It's just that it can vary greatly from property to property.
The cost of homeowners insurance depends heavily on your home's location, size, materials, possessions, risks, the coverage limits and deductibles you select, and so much more.
How homeowners insurance keeps you on a strong foundation
Home insurance is one of those things we wish we didn't have to buy, and definitely hope we don't need to use. But if something were to happen to your home, you want to be covered.
Reimbursement from disasters
Your house, possessions, yard, and all the essential parts to your home sanctuary are covered from damage or theft. You can even schedule important items to make sure they are completely covered and not subjected to deductibles.
No over/under paying
Your "stuff" isn't the same as everybody else's. Your coverage should protect all the things you love and none of things you don't.
Protection against unexpected lawsuits
You can't always control what happens on your property, so you certainly don't want to be responsible for it. Home insurance covers injuries to others, and even claims of libel, slander or defamation.
Our Office
622 Mary Street
Suite 300
Warminster, PA 18974
Office Hours
Mon-Fri: 9am - 5pm
Sat-Sun: Closed