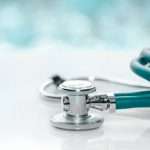 Why bother with health insurance?
Health insurance provides financial protection in case you have a serious accident or illness. For example, a broken leg can cost up to $7,500. Health coverage can help protect you from high, unexpected costs.
With coverage, you'll get access to preventive services — like shots and screening tests — at no cost to you. Getting recommended preventive services is a key step to good health and well-being.
When you apply for insurance using Vesta Insurance, Inc., you'll find out if you qualify for savings that can make insurance less expensive. Before you apply, select your household size, state, and income range to see if you may qualify for financial help.
Vesta Insurance has relationships with the most recognized and established companies offering these products. We will match your particular situation with the company and product that best meets your needs  at an affordable price.
Just to name a few:
Independence Blue Cross
Aetna
Geisinger
Capital Blue Cross
Amerihealth
United Healthcare
Highmark
Assurant
Cigna
To learn more about our health insurance, Contact Us to speak directly to one of our agents, or submit our simple Request for Quote form and we'll respond to your request within 24 business hours.
Our Office
622 Mary Street
Suite 300
Warminster, PA 18974
Office Hours
Mon-Fri: 9am – 5pm
Sat-Sun: Closed