LIFE INSURANCE – YOU ARE YOUR FAMILY'S MOST IMPORTANT ASSET!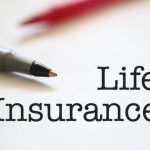 What is Life Insurance?
Everyone deserves a secure financial future — and that's why life insurance is so important. Whether you're just starting out or you're getting ready to retire, a life insurance policy can help you give your family financial peace of mind if you are no longer there to provide for them. While nobody wants to think about dying, the truth is, it will happen to all of us and we have no way of knowing when. So if you were to die, would your family have a comfortable life,  financially?
Life insurance creates a financial safety net for your family after you die. Paying for a policy while you're alive ensures funding for your family to use for expenses including funeral fees, loan payments, college savings, and income replacement.
What Are the Different Types of Life Insurance?
Whether you'd like to help your family maintain its current lifestyle, pay college costs or leave a legacy for future generations, Vesta has options to fit your needs and budget..
Vesta Insurance, Inc. has relationships with more than 40 of the most recognized and established companies offering these products. We will match your particular situation with the company and product that best meets your needs at an affordable price.
Read our Life Insurance Buyers Guide to learn more about life insurance and what type of life insurance is best for you.
To learn more about our life insurance, Contact Us to speak directly to one of our agents, or submit our simple Request for Quote form and we'll respond to your request within 24 business hours.
Our Office
622 Mary Street
Suite 300
Warminster, PA 18974
Office Hours
Mon-Fri: 9am - 5pm
Sat-Sun: Closed